3 credits
Why this course?​
Digitalization has increasingly reduced the innovation cycles and accelerated innovations on products, services, and technologies developments. Recent studies suggest that digital tools can increase efficiency by 19% and reduce average time-to-market by 17%. Leading firms are heeding this call and beginning the journey toward developing and implementing AI tools throughout the innovation process
What will you learn from this course?
You will learn why and how Artificial Intelligence has modified the process of new product, services, and technologies developments. In a collaborative environment, you will reflect on the opportunities and risks to integrate Artificial Intelligence to innovation management (e.g., NPD).
This course equips you with critical knowledge to evaluate the use of AI in the innovation management activities at your company. Does Artificial Intelligence pay off? How to minimize the coordination costs and harvest the full benefits of AI? These are questions discussed during this course.
What is the format for this course?
Instruction type: Information is coming soon.
Frequency: Information is coming soon.
Examination: Information is coming soon.
---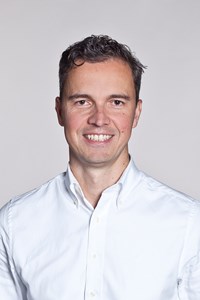 Course responsible:
Fábio Gama